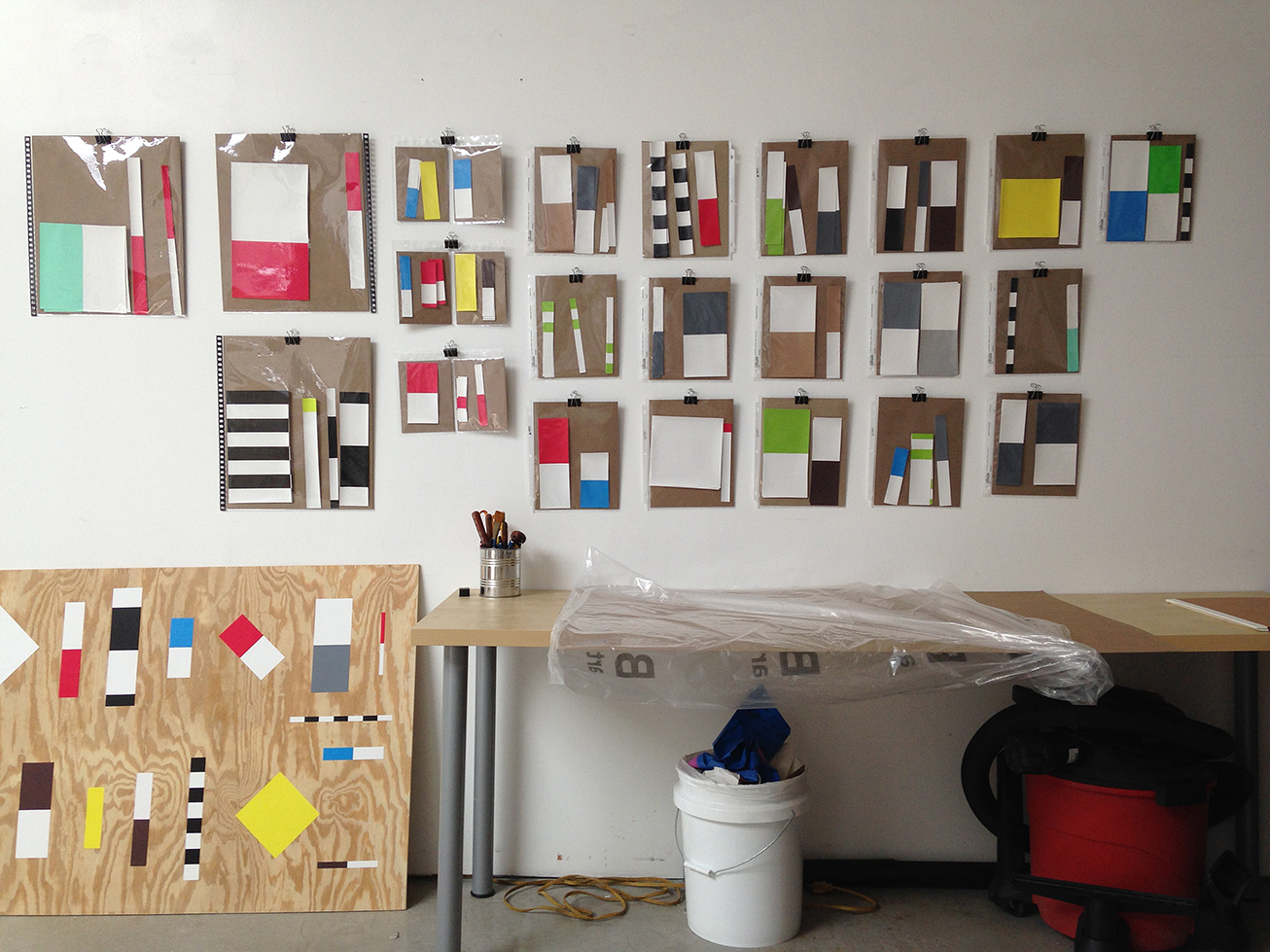 In the studio this summer I am printing these markers or tags–silkscreened color onto paper.  They are simple visual facts that I am putting into varying contexts–cardboard, plywood, architectural settings eventually. On the wall is my storage system–clear pages holding the current inventory.  This storage system is, itself, starting to seem like yet another context–the tags waiting to be used accumulate a kind of energy that interests me.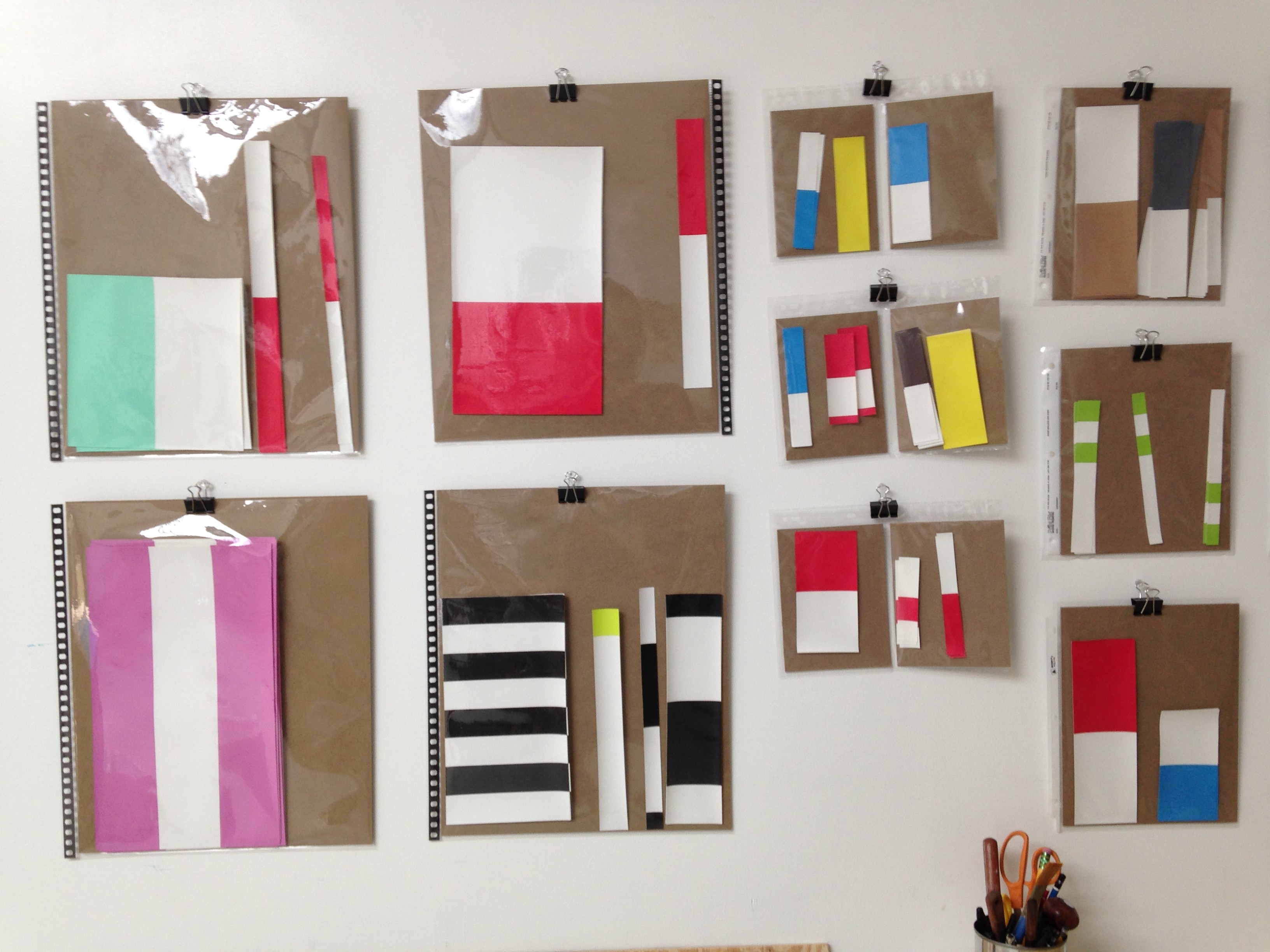 The work seems to generate its own logic as it comes into being in the studio: this is a case where more is definitely more.  The vocabulary needs varied contexts to work. The contexts start to become the point, or at least a key oscillating point for the work.
This slideshow requires JavaScript.
These plywood panels rest on drywall screws–they are easy to move around this way, and they suggest samples or specimens or cards.  Eventually the crate they will be stored in will be a kind of catalog and become part of the project.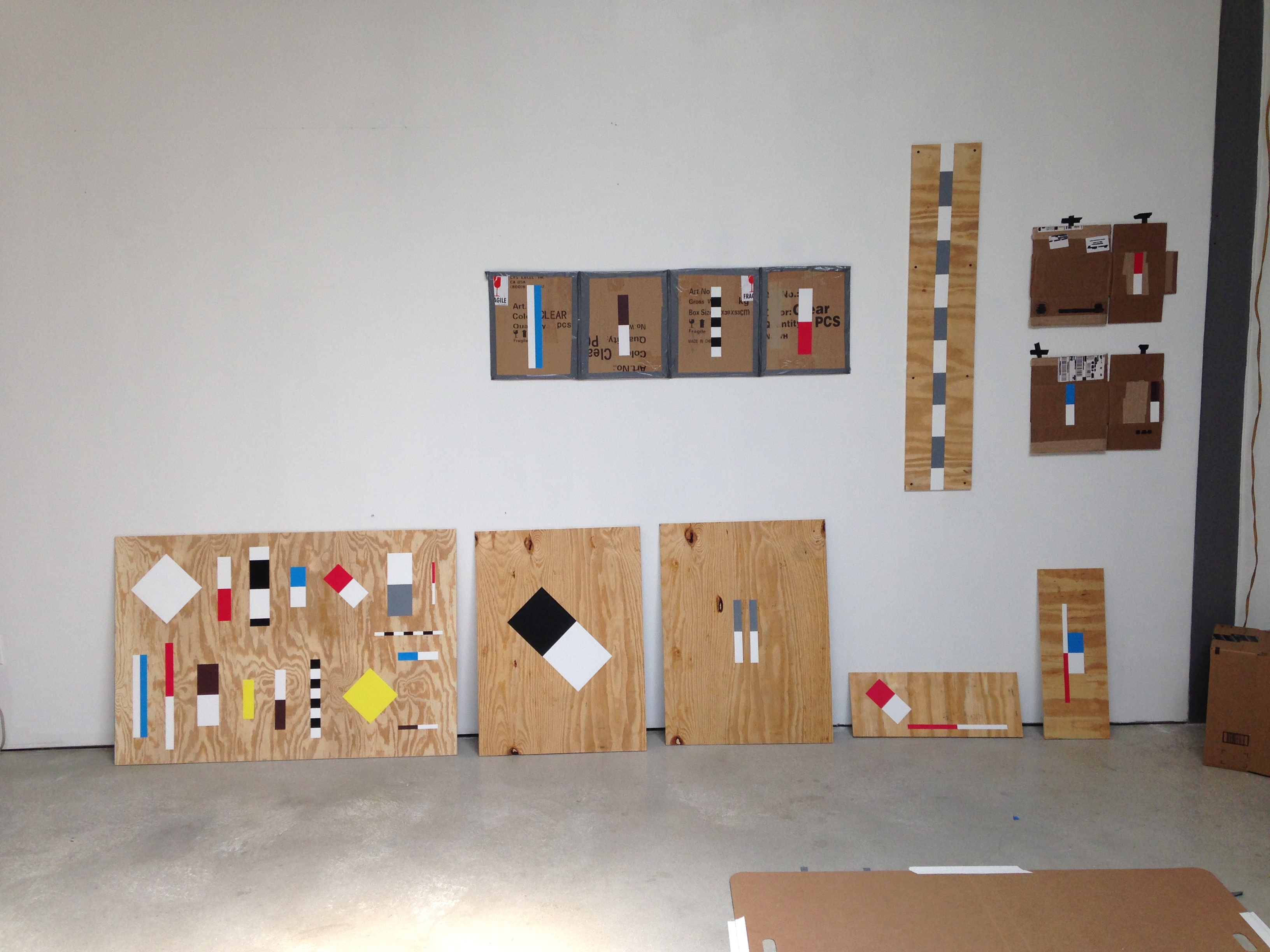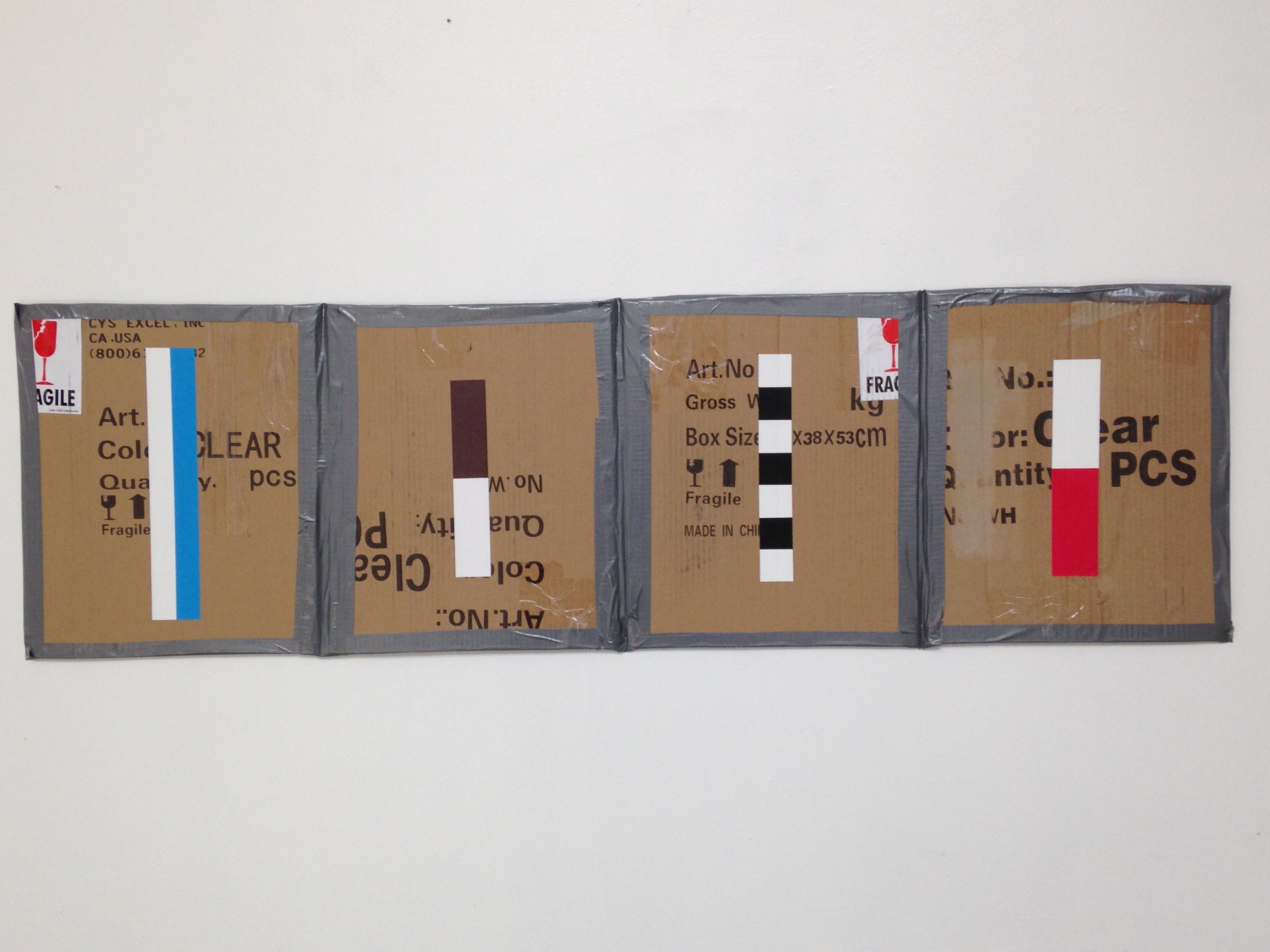 I am also making things like this:  a page from a book that doesn't exist.  I wrote the text, established the design and typography, and then I printed it onto a piece of reclaimed paper (in this case, a blank sheet from the back of a cheap novel.) The text is from a Western and is a story of heroic suffering and endurance. It may be an emblem for a certain kind of idea of a creative person–artist as hero. As I make more of these texts, it is starting to seem like they constitute an exploration of the discursive positions that swirl around post-war artistic practice (particularly abstraction).  So below we might have a memoir by a certain kind of contemporary person, the sort of person who might be an artist, the kind of person like Tony Smith who, driving down the New Jersey Turnpike at night before it was complete and open to the public, realized that the forms of art that he had received were no longer adequate for contemporary experience: